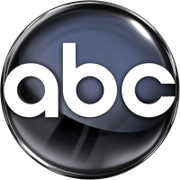 The
American Broadcasting Company
, more commonly known as
ABC
, is an American commercial broadcast network. It launched October 12
th
, 1943 as a radio station, and April 19
th
, 1948 as a television network. It was originally known as NBC Blue Network. Since 1996, ABC has been owned by The Walt Disney Company.
Recess premiered on ABC as part of Disney's One Saturday Morning. All episodes of the show premiered on ABC with the exceptions of Season 4 and Season 6, which premiered on UPN and in syndication as part of Disney's One Too (Though certain markets syndicated Disney's One Too on ABC). At the time, Recess was the highest-rated animated show on ABC, and one of the highest-rated shows on the channel altogether. The show continued to air on ABC as part of the ABC Kids block regularly until August 2004. 
Community content is available under
CC-BY-SA
unless otherwise noted.