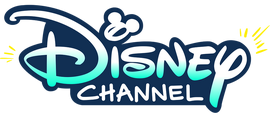 Disney Channel (known as The Disney Channel until 1997) is a 24-hour cable channel owned by The Walt Disney Company that mainly carries programming from Disney. It was launched in 1983 as a premium cable network until 1997 when it switched to basic cable.
While the channel originally broadcasted shows based off of pre-existing Disney franchises, it now usually shows preteen oriented sitcoms such as Jessie and Austin and Ally, as well as cartoons such as Phineas and Ferb and Gravity Falls. Early in the morning, usually from midnight to 3:30 AM, the channel would air earlier Disney animated programs, usually from One Saturday Morning, older Disney Channel movies, or Phineas and Ferb reruns. The channel also broadcasts many Disney movies.
During the morning hours of the channel, it would show preschool oriented programming under the Disney Junior brand (known as Playhouse Disney from 1997 until 2011), airing shows such as Mickey Mouse Clubhouse, Jake and the Neverland Pirates and Sofia The First
Recess was reran various times on Disney Channel, from September 8th, 2003 (Replacing The Weekenders) to 2005, and then from 2008 to 2010. The first episode to air on the channel was "The Experiment/The Great Jungle Gym Standoff".
Outside the US, Recess continues to air on Disney Channel in France, the Czech Republic, and Poland.
Sister neworks
Toon Disney (1998-2009)
Disney Cinemagic (2006-) (Europe only)
Disney XD (2009-present, replaced Toon Disney)
Disney Junior (2011-present, replaced Playhouse Disney)
Trivia
Andrew Lawrence, the second voice of T.J., was the star of many Disney Channel Original Movies (DCOM) in the late 1990s and early 2000s. His last film for the network as of 2011 was Going to the Mat.
The announcer for Playhouse Disney from 2001 until 2007 was Allyce Beasley, the voice of Miss Grotke.
Recess was the most rerun show on Disney Channel out of all the shows on One Saturday Morning. During it's first few years on Disney Channel, it would be shown twenty-six times a week, making it one of the most played shows on the channel.
Sometimes, episodes of Recess (Often the ten-minute shorts to an episode) would be played after certain movies that would air on the channel, usually to round out the extra time left if the movie does not fill an entire time slot. Depending on how much time was left in the slot, certain scenes were either cut or shortened for time, and at times, the theme song and/or credits were cut. In recent years, Phineas and Ferb air after movies.
Gallery
Links