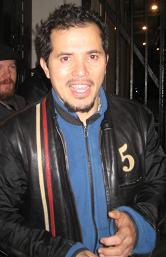 John Leguizamo is a Colombian-American actor, voice actor, stand-up comedian, film producer, playwright and screenwriter.
He came to prominence with a co-starring role in the action/comedy Super Mario Bros. (1992) and a supporting role in the crime drama Carlito's Way (1993). Other notable roles include Sid the Sloth in the animated Ice Age films (2002-2016).
He is the voice actor of Ricky MacLeod.