Welcome

user

, to the Recess Wiki, database of information all about Disney's hit '90s animated television series Recess, which has been made for the fans, by the fans. The television show ran for six seasons, 127 episodes, between August 31st, 1997 – November 5th, 2001. We are currently managing a massive 625 articles, 4,377 images, and 42,309 edits.




Recess portrays the lives of six fourth graders as they go about their daily lives in a highly clichéd school environment. The students of Third Street School have set up a microcosm of traditional human society complete with its own government, class system, and set of unwritten laws. They are ruled by a monarch, who has various enforcers to make sure his decrees are carried out. The little society has a long list of rigid values and social norms that imposes a high expectation of conformity upon all the students.

Click on a character's image to be linked to their page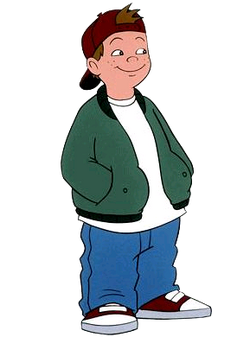 Theodore Jasper "T.J." Detweiler is the protagonist and leader of the Recess Gang.
Facts you probably did not know about him:
In the original drafts of the show, his name was going to be P.J., to stand for the first initials of the show's creators (Paul and Joe). After the first recording for "The Break In", his name was changed for unknown reasons.
In the Italian dub, T.J.'s favorite show is mentioned to be Darkwing Duck.
According to Paul Germain and Joe Ansolabehere, T.J. is described being "a funny looking little guy with a lot of charisma".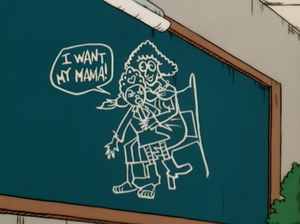 "Mama's Girl" is the third episode of the second season of Recess, which was first broadcast on September 19th, 1998.

Facts you probably did not know about this episode:
This episode was based on an idea by C. D. Payne, author of the bestselling novel Youth in Revolt: The Journal of Nick Twist, which was made into a movie with Michael Cera in January 2010.
Clips of this episode, including a short clip, where T.J. says "Let's do this thing", were included in the following promos: Disney's One Too's "It's time for recess!" promo, Disney Channel's "This Fall, it's going to be so Disney Channel" promo from 2003, Disney Channel's "Follow Your Dreams" musical promo from 2004, the first version of Toon Disney's "What I Like About You" music promo from 2004, Toon Disney's "After Class Laugh Attack!" promo, and Toon Disney's "Get Ready for This" music promo.
An audio clip where Spinelli says "Are we flappin' our jaws or are we playing maul ball?" was heard in versions one and three of Toon Disney's "We're the kids of 3rd Street" promo from 2004.

Random: Who do you think exclaims the best Big "NO!" or "No, no, NO!"?

Not sure where to start?
Find out more about the wiki on the About page.
Don't remember the show? Get Déjà vued here.
If you are new to wikis, check out the tutorial, and see Help:Contents.
Check this out if you're setting up the wiki.
You can find a list of useful templates here
Adding content
Thanks for being here! Wanna sign our Guestbook?
The Image Policy has been updated.
The series and movies are now on Disney+ in the United States, Canada, Australia, New Zealand, Puerto Rico, the Netherlands, Austria, Germany, Ireland, Italy, Spain, Switzerland, France, India, the United Kingdom, etc.
A Fanon version of the wiki has been created. Check it out!
Create blog post
Latest Blog Posts
Hello everyone, I just want to remind you that a surprise related to "Mama's Girl" will be revealed on Saturday, which is the 22nd anniversary of the episode. I am so excited to reveal this surprise …

Read more >

Mickey was doing his basketball ritual until Rigelli stopped him. Then Greta entered the picture and the three friends argued until Russ came and said that James Larson the Swinger Boy (my version of…

Read more >

Have any of you guys heard or read the Recess creepypasta? If you haven't, it's based around the idea that the kids are dead and the playground is Purgatory (like the Ed Edd n Eddy creepypasta), but …

Read more >
See more >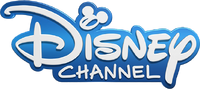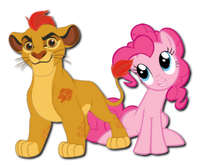 Community content is available under
CC-BY-SA
unless otherwise noted.